Update 3/24/17: Eduardo Suarez, candidate for Group 1, has dropped out of the elections, citing personal reasons.
Sweetwater, FL – Elections are here again in the City of Sweetwater, and just two years after one of the most tense Mayoral races in the history of the small South Florida municipality, we're already looking at one of the most fiercely-contested races for commissioner in modern Sweetwater history. As I predicted, more young candidates are emerging, challenging the older candidates; current commissioners continue to try and maintain power while dreaming of a return of a bygone era in which they could run unopposed, and Sweetwater's political landscape continues to change.
4 Commission Seats Up for Election
Two of the four commission seats are currently held by elected officials, while the other two seats are being now held by individuals appointed by the commission.
The following are the 4 groups up for election this year, each group representing an elected seat in the commission:
Group 1: This commission seat is currently held by Eduardo Suarez, a retired engineer and former city Planning and Zoning board member appointed in 2015 by commissioners to fill the commission seat vacancy left by now Mayor Orlando Lopez
Group 2: Currently held by Commissioner Jose Bergouignan, a longtime Sweetwater commissioner since first elected in 2001, most recently won unopposed in the 2013 election
Group 3: Seat currently held by Cecilia Holtz-Alonso, a retired school employee, served as Sweetwater Commissioner in the 90s and defeated in multiple elections, appointed in February 2017 to fill commission seat vacancy left by abrupt resignation of Jose M. Diaz
Group 4: Currently held by Isolina Maroño, elected to seat in 2013 by a huge margin; hugely popular among residents, mother of former Mayor Manny Maroño
The Candidates
As of 3/7/2017, there are a total of candidates running for Sweetwater commissioner, with at least two candidates per group. We are reaching out to each candidate for an interview in order to provide more detailed information, some have unsurprisingly been hesitant to give an interview. Here's what we know about each so far (listed in no particular order):
Group 1
Isidro C. Ruiz
| | |
| --- | --- |
| Age | 41 |
| Current Job: | Blue collar appeal. 12 years of state-license experience working for a company providing pre-engineered fire equipment. Attended Miami Dade College. Former campaign volunteer at various local campaigns, most recently the Orlando Lopez 2015 mayoral campaign. |
| Notes: | Political campaign volunteer for Orlando Lopez. Anti-corruption, anti-establishment. |
David Borrero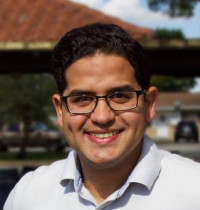 | | |
| --- | --- |
| Age | 28 |
| Current Job: | MBA Grad Student at FIU |
| Notes: | Former Grants Administrator at Sweetwater, Carlos Trujillo Campaign Manager, Bachelors Degree from FIU. Anti-corruption, pro-homeowners rights. Supports protecting residents of Lil' Abner Trailer Park AKA "Los Trailers". Pro-term limits, pro-spending reduction. |
Group 2
Jose Bergouignan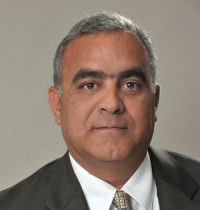 | | |
| --- | --- |
| Age | 53 |
| Current Job: | Owns aircraft engineering business, City of Sweetwater Commissioner |
| Notes: | 4-term commissioner (16 years in office), bachelor of science degree from Barry University, former U.S. Marine, brother-in-law of County Commissioner Jose "Pepe" Diaz. |
Jose Mejia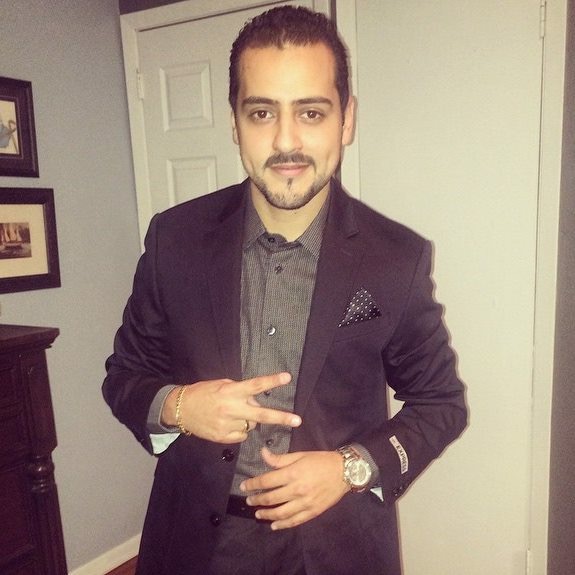 | | |
| --- | --- |
| Age | 27 |
| Current Job: | Student at FIU |
| Notes: | Political activist in Sweetwater since emerging onto the scene in 2015. Studied at Miami Dade College. Anti-recall of Mayor, anti-corruption, pro-police, pro-term limits. |
Marcos Villanueva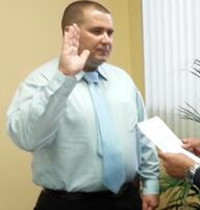 | | |
| --- | --- |
| Age | 38 |
| Current Job: | Former Sweetwater Police Lieutenant |
| Notes: | Former Police Officer at Sweetwater, Miami Beach and Village of Biscayne Park. Former mayoral candidate, very narrowly defeated by .5 percent of votes. Former Chief of Staff for Jose M. Diaz, former Lieutenant at Sweetwater Police. Fiercely anti-corruption and pro-business. |
Group 3
Saul Diaz
| | |
| --- | --- |
| Age | 49 |
| Current Job: | Small business owner, AC repair company |
| Notes: | Heavily involved in community service. Troop leader at local Boy Scout troop for over 5 years, political activist (won lawsuit forcing city to hold elections regarding sale of land) former candidate for commissioner (2015), narrowly lost to oldest active politician in Sweetwater. Has attended every commission meeting since 2013, at times being more knowledgeable than some commissioners themselves. |
Joniel Diaz
| | |
| --- | --- |
| Age | 28 |
| Current Job: | Engineer |
| Notes: | FIU graduate. Seems well-groomed for politics. Although Joniel is the son of former longtime Commissioner and Mayor Jose M. Diaz, he has not been very politically active in Sweetwater. |
Group 4
Isolina Maroño
| | |
| --- | --- |
| Age | 68 |
| Current Job: | Sweetwater Commissioner (2013-present) |
| Notes: | Heavily involved in community service, very popular among residents, mother of former Mayor Manny Maroño. Has proven to be bipartisan on issues. Participates frequently on commission discussions. |
Cecilia Holtz-Alonso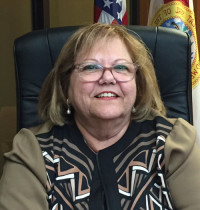 | | |
| --- | --- |
| Age | 68 |
| Current Job: | Retired |
| Notes: | Former Sweetwater Commissioner (1990s), defeated multiple times in Sweetwater elections for commissioner, retired employee at Miami-Dade County public school system, former Planning and Zoning board member, personal friendship with Sweetwater Commissioners Idania Llanio, Bergouignan, Barreto and Duasso. |
FIU Well-represented in 2017 Election
Out of the 10 candidates in this year's election, 4 candidates are either FIU students or alumni. 3 of those 4 candidates are under 30 years-old. This is a huge increase in civic participation by FIU students/alumni, and although FIU is literally across the street from Sweetwater, there has probably never been this many FIU student/alumni participating in a Sweetwater election at the same time.
Official Endorsements Coming Soon
With at least 10 candidates so far, this year's election will be the most contested race in years, as previous races unbelievably included automatic wins for some commissioners.
We will be officially endorsing one candidate from each of the four groups by Friday, March 17, 2017.
Still Time to Register as a Candidate
If you've lived in Sweetwater for at least 2 years, are registered to vote and would like to become a candidate for commissioner, there is still time to officially become a candidate.
Sweetwater Candidate Qualifying Dates are between March 15, 2017 to March 24, 2017.
The 2017 Sweetwater municipal elections will take place on Tuesday, May 9, 2017.
EDITOR'S NOTE TO CANDIDATES:
Think our endorsements/publications about you don't matter? Our website comes up at the top of Google search results for names of past candidates as well as current politicians in Sweetwater. Voters will see our website before any other website when they are researching you. Unless we are writing an opinion article, our articles will be fair and unbiased. WE ONLY WISH TO PROVIDE FACTS to the public.
(Visited 1,318 times, 1 visits today)